Read Time: 7 min

Data is all around us, and every day it increases. Approximately 1.7 megabytes of new information is generated every second for every human being in this world. With so much information made each day, it calls us to ask who deals with this information? This information needs to be stored, sorted through, and what would be the point of collecting all this data if you did not make use of it? Three main jobs deal with this data, data science, big data, and data analytics. These three jobs turn this data into useful information and help us make sense of the world.
So what is data science, big data and data analytics?
What is data science?
Data science includes everything related to data preparation, cleaning, and tracking trends to predict the future. It's a unique combination of various fields such as mathematics, statistics, programming, and problem-solving. It requires creating ingenious ways to collect and assess multiple different types of data. Moreover, it uses creative thinking and various techniques to extract useful information from complex data.
Uses of data science:
Algorithms produced by data science are used in search engines to give the best results in the blink of an eye. Digital advertisements depend on data science algorithms for the system to ensure the best people are targeted at the right time. You might have seen the option for 'recommended for you' when browsing on the internet. Do you know why this feature is usually accurate? Yes, you guessed right, it's data science. Data science employs the user's search history to provide a list of relevant product suggestions. And all this is a matter of seconds.
Skills required to become a data scientist:
It's recommended that you have a university degree in Mathematics/ Statistics/ Computer Science/ Engineering at least to qualify for a job as a data scientist. You should be familiar with SAS or R, programming languages such as Python, Java, C++, Perl etc. Experience with the Hadoop platform can help to give you an edge. Lastly, you should also understand how to write SQL queries and know how to deal with unstructured data as well.
Data Scientists are in high demand within companies; the level of experience needed requires years of study and work. Because of the difficulty of achieving the title Data Scientist, it is a highly prestigious job and well paid. If you can withstand the high amount of study required, and keep on top of the skills necessary you are in for a rewarding career.
What is a Big Data Engineer?
Big data is the large volumes of data which is unable to be processed through conventional applications. Hence, the processing of big data includes the non-aggregated raw information that cannot be stored in the memory of a single computer. Big data can generate useful insights and trends about a business which can help to make calculated decisions for the future. It is the role of a Big Data Engineer to collect, store and prepare this data.
Uses of big data:
Big data is the heart of financial companies such as banks, credit card companies, insurance firms, wealth management adversaries etc. Big data is an essential need for these firms because there are vast amounts of unstructured data residing in different systems. This data needs to be collated to use for customer analytics, compliance analytics, fraud analytics and operational analytics.
Moreover, big data plays a pivotal role in communications and helps to provide customers with a better experience by managing data more efficiently. Analysing and evaluating customer-generated data, created every day requires software specially formulated to companies need. Hence, big data analyses the data from all different sources which Data Analysts and Data Scientists can sort through to deliver insights.
Skills you require to become a Big Data expert:
1. Mathematical and statistical expertise:
Automated processes cannot do everything, and you need to create new methods or new formulas for the information to make sense.
2. Analytical skills:
When you're dealing with data, you will receive all kinds of different data. A big data expert must analyse it, extract meaningful information and weed out irrelevant information.
3. Computer sciences:
You need to learn to programme to create codes and algorithms to convert data into valuable insights.
4. Business skills:
It's not just the numbers and codes that you will be handling. You will be communicating with several other data experts to ensure the right data is tracked. Knowing if something is not reporting right or if there is another set of data which will be more useful requires an understanding of the business.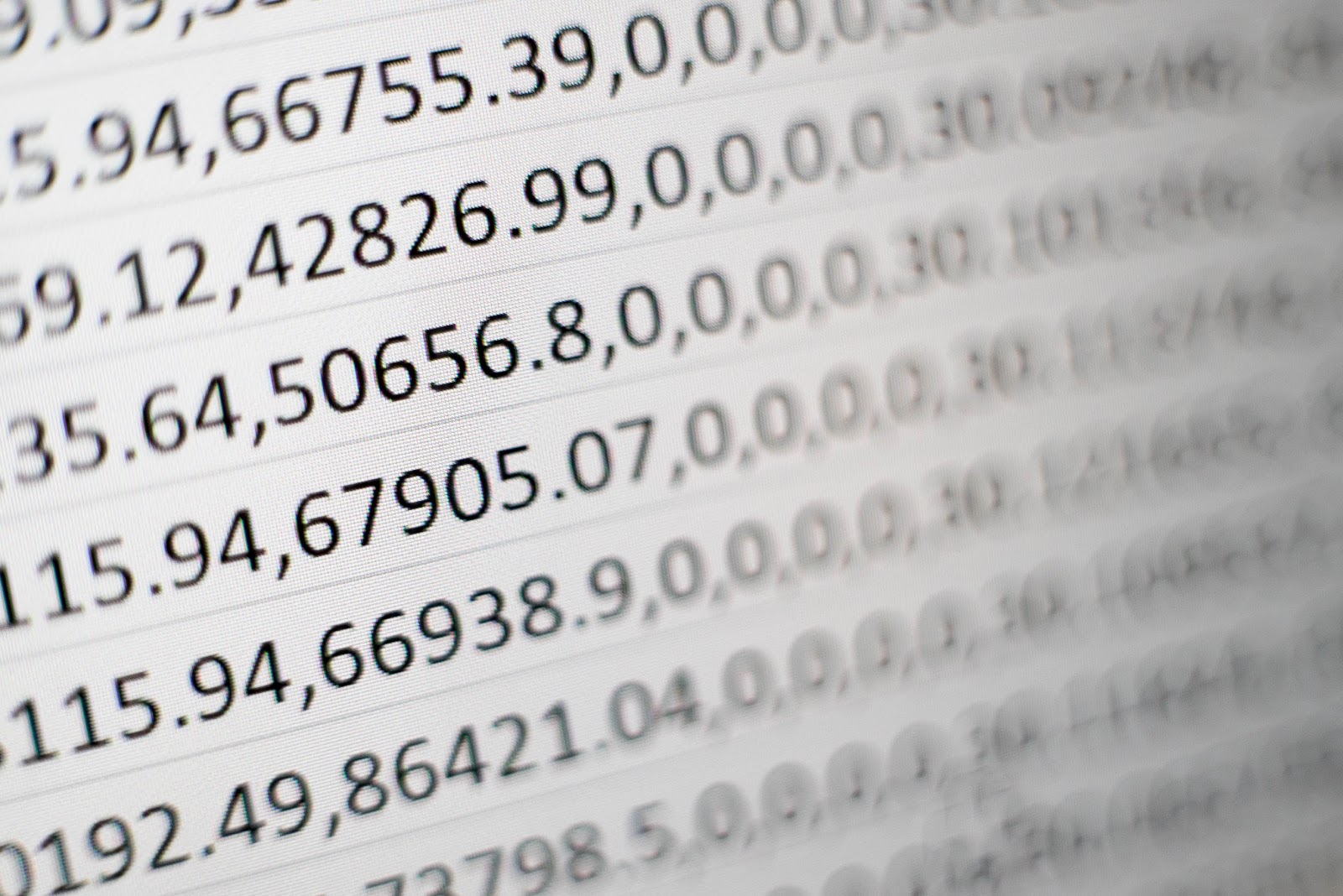 Photo by Mika Baumeister on Unsplash
What is a data analyst?
As the name suggests, data analysts assess raw data to draw valuable insights and conclusions. They make use of algorithms and mechanical methods to generate information. Such as examining different number sets to derive a correlation between them. Many companies and organisations make use of data analysts track progress and to come up with new and better ways to improve.
Example uses data analysts:
Health industry:Hospitals have to deal with many patients as well as keep a high quality of treatment, instruments, and care. Hence, machine data is regularly used to track and examine procedures, patient flow, and the equipment used in the hospital.
Travel:The best flight schedule for airlines can be determined by tracking past data and finding trends that appear throughout different times of travelling. Using their previous data this way allows airlines to maximise profits and reduce the number of flights taking off with empty seats.
Everywhere:Every company, industry, organisation and government make use of data analysis to optimise their operations. Data collected pretty much anywhere; websites, apps, phones and cars. This data is used to create the perfect playlist for you, offer you discounts and to provide relevant info.
Skills you need to become a data analyst:
Learning programming languages such as R and Python is essential to deal with the vast amount of data and the subsequent calculations to reveal meaningful insights. Furthermore, mathematical and statistical skills are also required to be able to show reveal these insights. Lastly, a data scientist must possess excellent communication skills to explain the results to people who are not experts in understanding data.
For more knowledge on data science, big data and data analytics, check out WithYouWithMe. Courses are for FREE to all ex-military and their families.