Read Time: 4 min
Many military members assume that it will be easy to find a job after leaving the service. The job market is difficult for everyone currently, there is immense competition for nearly every job available. Unemployment in Australia remains steady at 5.2% and 3.5% if you are planning on leaving you must be aware of the current market conditions and the level of competition you will face. There is nothing wrong with leaving the military but you cannot be naive of the possible hardship you may face.
Things to consider before leaving the military:
Start planning early:
Preparation is key here. There is a lot of paperwork that must be completed before leaving the military, also a lot of decisions to be made. Where do you want to live? What type of job do you want? Will you stay in the reserves? What is your purpose now? There are a lot of things that you will need to consider when thinking of your future. Getting started early is the best way to ensure you have the time to carefully think through your options. Therefore, early planning and preparation will help you avoid trouble you might encounter as you move back into civilian life. It's better not to procrastinate, instead start answering these questions as soon as possible.
Choose a career path:
If you have a job in the military that doesn't have a civilian equivalent or have decided to pursue a different career path you will need to determine which pathway you wish to start. It is easier to approach job hunting if you have a specific job in mind or alternatively a dream job you wish to work towards. If you are unsure of what career path to follow there is countless information on the internet to assist you with this decision. If you are looking for finding a job in an in-demand field WithYouWithMe offers psychometric testing to match you with a career pathway best suited to you and provides you with training for free.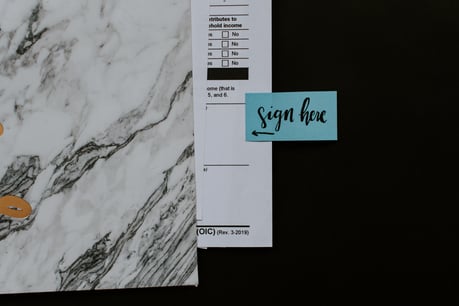 Education and required skills:
It is advisable to commence your job search as early as you can before your transition. The competition in the market has sharply risen, and now you may require a dynamic and holistic resume to increase your chances for recruitment. You should start shortlisting employment opportunities, for example, applying for positions for which you have a strong amount of skills, experience, and education. Moreover, nowadays, most recruiters require specific qualifications and certifications. Therefore, if you commence your preparation early, you will have ample time to pursue the certifications and become eligible for the role.
Discuss with your spouse/family:
Leaving everything to the last minute is not something that will benefit you. While transitioning is indeed a difficult personal choice, your family is there is support you and your partner and children should be aware of the process. There's no shame in asking for help or advice from a friend or family member. Transitioning can be a huge impact on a family so make sure you are being transparent on the changes that will come.
Start saving money:
Finance is one of the biggest factors of transitioning which you should address as early as you can. Start deciding how much money you need to have to when you shift back to civilian life. It may take time for you to find a suitable job, or you might also be studying while working part-time. Make sure to take into account any time you may be without a salary.
Paperwork:
Start the paperwork sooner than later, it can take forever to complete and may halt your leaving. Contact your branch administration to determine what you will have to complete in order to leave.
IMPORTANT KEYNOTE:
Leaving the military and starting a new career is a huge step, but this should be a new adventure for you. Enjoy the experience and don't lose sight of the end goal. Everything is possible if you put your mind to it. Believe in yourself, you've got this!